From Latin Mortuus ("Mortuus").
Perfect active participle of morior ("die"). Corresponds to Proto-Italic *mortwos, from Proto-Indo-European *mr̥twós, *mr̥tós ("dead, mortal"), *mr̥tó-, ultimately from *mer- ("to die") + *-wós (whence Latin –uus). 
Dead, having died
Decayed, Withered
Faint, overhwhelmed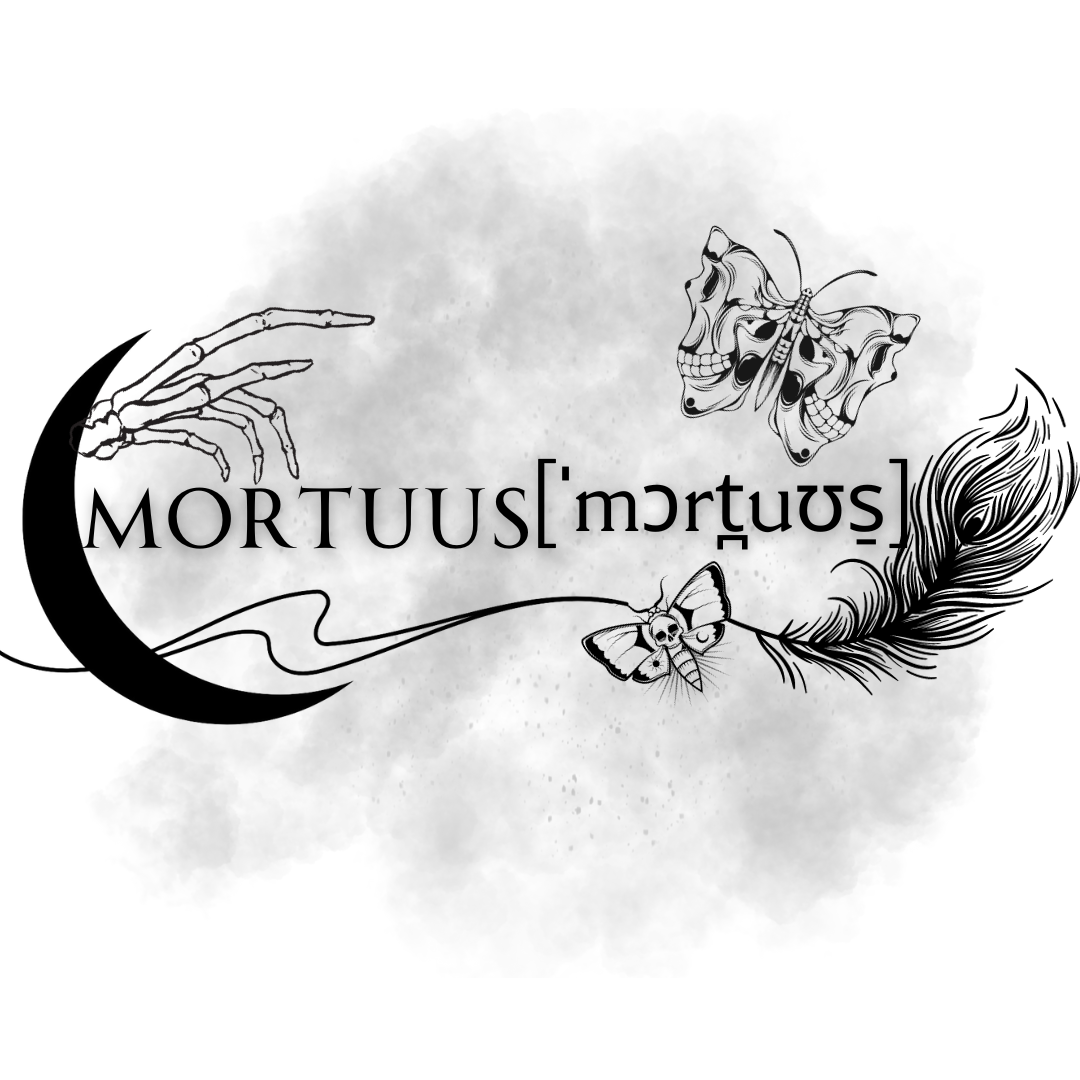 The Mortuus Line (Mortuus is Latin for Dead) was created to work with the energies of those who have come before us. This blend also taps into elemental Water for healing and pushing through the veil, elemental Air for communication and opening a channel and Elemental Earth for connection to planetary lifeforce and lineage. Primarily ruled by Pluto and Saturn, this entire line also relies on support from Mercurian and Nepturian energies.
Whether you are deep in ancestral work, ancestral lineage repair, psychopomp, mediumship or even necromantic magick, this blend can aid in opening the channels between you and the beyond, to allow for spirit communication, connection and healing.
This line contains the following blends:
Leading Planetary Energies